There's been a sharp rise in the number of people who live in cities. The United Nations projects that two out of every three will live in such an urban centre by 2050. This growth puts the sustainability spotlight firmly on these areas and underlines the need for change. Regulators and planners need to develop green cities that can help actively reverse climate change, with a particular focus on buildings. After all, these structures account for as much as 60% of overall carbon emissions in urban areas. So, how can big cities chase the goal of "net zero" with healthy living practices and more sustainable real estate?
How is the real estate sector embracing sustainable living?
According to the World Economic Forum, 80% of the buildings that currently make up a typical city will still exist by 2050, so building owners must retrofit them in the hunt for efficiencies. But to start with, the construction and real estate sectors need to establish targets and standardise performance measures. In addition, these developers need to be able to track data through smart technology so that they can assess the energy performance of each building in both real-time and as they make changes.
Planners also need to consider alternative city layouts featuring "superblocks." The superblock typically includes several smaller blocks within an outer perimeter ring road. Streets within these blocks are kept free of any through traffic, which gives developers opportunities for more sustainable design.
As land becomes more scarce in the city environment, there is a risk of urban sprawl. One way to counter this is through vertical extension. As a result, more people can exist within a smaller footprint, which helps to develop a more sustainable urban form. In short, we can expect the trend of building up instead of out to continue.
Net zero in the real estate industry
There is not so much of a challenge associated with a brand-new, net zero building as with retrofitting. But tenants and occupiers will demand action, and governments may impose penalties for inaction. These regulators may also impose carbon taxes, pushing up energy prices and making an even stronger case for low or zero-carbon buildings.
Building managers and tenants will have their responsibilities and must learn to use the space as effectively as possible as they reduce emissions, waste, and water. All parties must work together to achieve ultimate efficiency and collaborate so that older buildings contribute to the low carbon economy.
Taking the lead: examples of green cities
Some cities around the world are already taking the initiative.
Berlin, Germany
Berlin is renowned as one of the most sustainable cities in Europe, with massive open spaces, representing an amazing transition from its mostly industrial heritage. Planners have transformed many older industrial buildings into vibrant inner-city locations with idyllic green spaces. In addition, residents embrace sustainable practices and champion the concept of car-free living.
Developers nominate individual neighbourhoods within the Berlin Metro area as "smart cities." Here, groups of high-rise buildings interconnect with each other, with easy access to public transport, plenty of outdoor greenery, and eco-buildings.
Yichun and Shenzen, China
China is another country suffering the long-term effects of inward migration from rural areas to the city. Yet the government is well aware of the pollution challenges and the need to address sustainability during development. This level of awareness has led to a boom in smart cities nationwide. In places like Yichun, the regulators focus on ecotourism to use their dense surrounding forests more sustainably. They have long since stopped cutting timber and moved away from deforestation.
Shenzhen is one of the most striking examples of an eco-city in China. Located in Guangdong province, this city of more than 10 million people features many innovative and sustainable developments, such as an elevated sky garden (called an "urban living room)," stretching for more than 1.2 km.
Rio de Janeiro, Brazil
Rio de Janeiro is the second-largest city in Brazil but has also experienced rapid urban growth in recent years. This growth has led to urban sprawl and a proliferation of unsustainable communities known as "favelas." Still, the government has pushed forward with sustainable strategies (many of them aimed at those favelas), such as the "City for Climate Programme." In addition, the Sustainable Development Plan ensures citizen participation in the planning stage and looks to align the overall climate planning initiative with any sustainable development effort. Rio aims to be climate neutral by 2050 through technological innovation, citizen engagement, and good planning.
Brisbane, Australia
The city of Brisbane in Australia has its "Clean, Green, Sustainable 2017 – 2031" plan with several themes. The goal is to take 41 priority actions in biodiversity, green transportation, and reforestation. As a result, the city has more Green Star-rated buildings than any other Australian city, including up to 30% of inner-city buildings. Little wonder that observers have called Brisbane the most sustainable city in Australia twice.
A greener future
As each city's population grows, there will be more pressure on regulators and developers alike. In addition, consumers will demand change, and city governments will strive to hit the headlines with their own carbon initiatives. As a result, expect sustainability to be at the top of the agenda when it comes to city planning, with a sharp focus on older buildings and retrofitting.
How HLB can help
HLB can help you navigate the choppy waters in pursuit of sustainability and net zero initiatives. Our friendly and approachable team of experts can help you keep track of trends and development and make the best strategic choices for your future. Click to find out more about our sustainability and CSR advisory services or our separate real estate advisory service.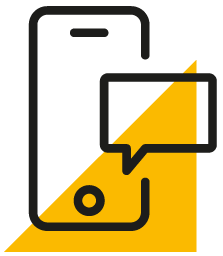 Get in touch
Whatever your question our team will point you in the right direction.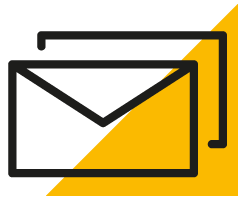 Sign up for HLB insights newsletters