---
The War in Ukraine, which began on the 24th of February 2022, has caused significant damage to all economic activities in the country, especially in the agriculture sector, which is a key driver of the economy at all levels. But how does the war impact the agriculture sector? How is it affecting global food prices?
The impact of War in Ukraine on the agriculture sector
Due to the increasing global shortage of food, countries across the globe are looking to use their own resources to compensate for the scarce import. The majority of the world's agricultural goods are sourced from Europe, with Ukraine responsible for more than half of Europe's corn and Russia responsible for a third of fertilisers used in the continent. The effects of the war, sanctions on Russia and supply chain problems, all are negatively affecting agricultural efforts in Europe, which has caused several problems for farmers, including:
Inflation and high market prices
Russia is one of the biggest fuel oil suppliers in the world. Following the war, the importation rate of fuel has reduced, causing a spike in the price of fuel. The price of crude oil in the global market rose from around $76 per barrel at the start of January 2022 to more than $110 per barrel on March 2022. As a result, it has increased the costs of transportation for farmers, reducing their incomes and profits. This resulted in inflation and high market prices and the impacts of this can be felt in every industry and sector, especially in the agricultural sector. Rising fuel prices have led to a scarcity of butter and bread, which are basic human necessities.
Increased fertiliser costs
A top fertiliser producer, Russia accounts for about around 17% of global potash fertiliser and about 15% of global trade in nitrogenous fertiliser exports, according to the International Food Policy Research Institute. Due to the strict sanctions, however, there has been a serious supply and demand issue, which exacerbated already tight conditions for global fertiliser supply, boosting fertiliser prices to hit all-time highs in March. According to the World Bank, global fertiliser prices had increased by 30% by early 2022 on the heels of an 80% hike in the previous year.
Russia is also responsible for about 14% of the global natural gas trade, which is a key component in manufacturing fertilisers. Because of the conflict, the country has sharply cut back on gas exports to several countries, which has affected their own production of nitrogen fertiliser. This has also resulted in increased fertiliser costs, reducing its affordability for farmers.
Decrease in wheat production
Before the war began, Ukraine and Russia accounted for nearly 30% of the global trade of wheat. However, the sudden war stopped exports and the country couldn't meet this target.
According to the Foreign Agricultural Service of the US Department of Agriculture, Ukraine's wheat harvest from 2022 to 2023 will only reach 19.5 million tonnes, well below the previous year's output of 33 million tonnes. The department also estimates that Ukraine will harvest around 5 million hectares of wheat, which is 32% less compared to the 7.4 million hectares in 2021.
With a limited amount of wheat being shipped from Russia and Ukraine, wheat prices increased to near-record highs. From January to March 2022, wheat prices have increased by about 62%, from an average price of $7 a bushel throughout 2021 to more than $11 a bushel.
The shortage of wheat has increased food insecurity in several countries, especially those that usually import most of their wheat from Ukraine. According to the United Nations, the War in Ukraine could increase the number of people facing acute food insecurity by about 47 million this year.
Surge in the prices of livestock feed
The decline in wheat production led to a shortage of wheat supply, which bolstered the prices of feed products — wheat forms the base of livestock feed. This increased price of livestock feed means more expensive dairy and meat products, as farmers are forced to pass along costs to consumers.
According to the U.N. Food and Agriculture Organisation, meat prices reached a record high in June, climbing around 1.7% from May and about 12.7% from the year 2021, as the supply continued to be cut back by the war. In addition, the costs of dairy products in April were 4.1% more expensive than in May, and 24.9% more costly than in June of last year.
Financing issues
Because farmers and agricultural industries are experiencing cash flow problems, the only way to counter it is to take loans from banks or lending companies. These institutions, however, aren't willing to finance farmers for nearly 18 months of unforeseen losses, which leaves them helpless.
Both Ukraine and Russia play key roles in the world's food supply chain. That's why companies and industry leaders with direct and indirect reliance on agriculture must prepare for serious shortages and ripple effects from sanctions. It's important to be able to develop an appropriate response when a crisis like the Russia-Ukraine war hits. At HLB, we have several experienced audit professionals who can help you with a full range of risk advisory and assurance services to make sure you're ready if that time may come. We can help your company manage risk to ensure that — when risk becomes a reality — you're able to handle the consequences and bounce back to protect your company and its success.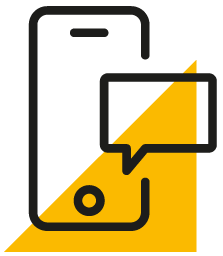 Get in touch
Whatever your question our team will point you in the right direction.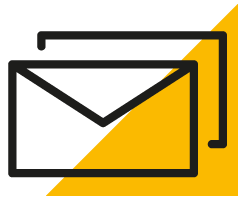 Sign up for HLB insights newsletters