Drivers of innovation in the manufacturing industry
HLB Survey of Business Leaders 2022
peru

The pandemic was an existential threat for businesses which forced them to adapt quickly in order to survive. Much of that was achieved through technology, and now that the worst of the crisis is hopefully behind us, that readiness to embrace new ways of doing things has left a legacy that will continue to shape manufacturing business priorities in 2022.
Our survey of global manufacturing business leaders unearthed a number of consistent views and trends which have shone a light on how the coming year may play out, the watchword that underpins most of it is 'innovation'.
We found leaders were compelled to maintain the innovative culture which had served them so well during the pandemic and were confident in their ability to do so. A massive 99% felt rapid innovation was critical to future growth, with 88% of those surveyed saying the pandemic had left them more confident in their ability to innovate. Our survey also found 74% felt their company was more innovative than their competitors.
But despite this reinvigorated thirst for innovation, major challenges remain. A lack of talent and capital, disruption to supply chains, rising inflation and an energy crisis are all headwinds on the horizon that must be overcome.
Access to emerging technology is key
Technology helped companies pivot their operations and remain afloat during the pandemic. But that legacy is set to last and has opened up a new era of tech-hungry innovators eager to embrace new advances. The disruption to markets is also presenting new business opportunities for manufacturing companies.
The vast majority (92%) agree that market disruption motivates them to innovate, and that technology is key to innovation. One in two (49%) consider access to emerging technology the most important aspect which enables them to improve their innovation capacity.
Adopting emerging tech is ranked third from the top in actions manufacturing leaders plan to take in 2022 in order to grow and retain profits (57%), with 65% stating there are focussing their innovation activities on technology.
This innovation in technology fell into two main categories – digital and non-digital.
Robotics Process Automation (RPA) (51%), artificial intelligence (AI) (41%) and Cloud tech (37%) were key digital technologies to enable innovation and contribute to future business success. This was followed by machine learning (34%) and blockchain (20%).
Renewable energy such as solar, wind and tidal energy were judged the most important non-digital technology by 65% of manufacturing leaders. The figures point towards a wider theme of wanting to invest in more sustainable operations, a commitment that is likely to be further reinforced by the looming global energy crisis.
New products and services to unlock growth in 2022
Focusing innovation on new product development was a priority for the majority of manufacturing business leaders (74%), and key to this was harnessing emerging technologies. Our survey found that 65% wanted to focus innovation on technology, while 31% wanted to focus on new business models.
Almost two thirds (60%) said the launch of new products and services was likely to be a key driver of profitability and growth in 2022. But they also wanted to gauge the opinions of their customers, with a third (33%) saying they listened to customer feedback when it comes to innovation.
Challenges
But innovation and business success face many potential obstacles in the coming year. Access to the talent companies need in order to innovate was seen as an issue. Hiring the right people is now a pressing problem around the globe, with 58% saying they consider it a concern for their business and ranking it in the top five greatest threats on their risk radar.
Finding innovators and retaining them is key, with talent acquisition (37%) listed as the top area of weakness manufacturing businesses need to focus on in 2022. Equally, 35% consider the capabilities of their people a top barrier to innovation.
The need to innovate and adopt technology also requires the right people, but digital capabilities, combined with innovation skills, are considered a weakness in the business by a quarter of leaders surveyed.
Diversity in the workforce was also important, with 93% agreeing a more diverse workforce improves the ability to innovate. Smart businesses are endeavouring to ensure not just diversity of staff but diversity of thought, which helps provide a strong basis for their innovation strategies.
It is clear that having the right people with the right skills is a major factor in companies being able to innovate and embrace new technology, and those people are a commodity that will be in short supply as firms around the world vie for the same talent.
Access to funding
Insufficient funding was also highlighted. While the majority surveyed (70%) said they have a dedicated budget set aside for innovation, not enough funding is ranked the top barrier to innovation, with 38% citing it as a problem.
A lack of clarity around the post-pandemic world means this is unlikely to change soon, with such economic uncertainty and inflation rated in the top three risks likely to impact on funding costs, a factor which in itself is likely to impact the future ability to fund new projects.
Manufacturing leaders also felt other funding mechanisms such as raising equity funding (36%) and debt financing (35%) will become more expensive as a result of the current economic climate.
A large majority (84%) said they aimed to improve their operational efficiency in 2022, but in order to do so would need to move away from a focus on preservation and towards more growth-focused activities.
As societies and economies adapt to living with the Coronavirus, attention is now turning to the creation of new market opportunities to drive sustainable long-term growth, with more rapid and effective innovation key to driving things forward.
Supply chain concerns
Supply chain concerns continue to worry leaders in manufacturing just as they did last year. With the impact of Brexit on the UK and EU, as well as pent-up demand from economies that are now reopening around the globe, it remains a significant challenge.
One in three (34%) considered their supply chain an area of weakness that needs to be addressed in 2022. Of those we surveyed, 61% cited disruption to international trade flow as risks to their business.
Moving forward
The last two years have proven a huge challenge for companies but have left a legacy in how they embrace change and innovate. While some organisations may have avoided or postponed embracing new technologies or altering their work processes, the pandemic forced them to. Those that survived emerged with renewed confidence in their ability to make it work and reap the ensuring benefits to profits and operational effectiveness.
A hunger for technology to inspire innovation and access disrupted markets is driving manufacturing leaders. They see new opportunities – many of them caused by disruption to traditional markets – and they are willing to take them.
But drive alone is not enough and companies will still feel the aftershocks of the pandemic for some time to come. Key amongst them will be a lack of available talent as staff change careers and command higher salaries as demand increases for the right people.
A lack of funding could also prove problematic, with innovation – especially tech innovation – requiring significant investment. Supply chain issues remain a worry, while inflation, rising interest rates and energy costs are also challenges that businesses will have to deal with in the coming year.
And while companies were able to innovate during the pandemic to survive, it remains to be seen how much of this will be retained. The 'scaffolding' erected while firms were in firefighting mode may not be retained by some organisations as they instead feel the pull to go back to their traditional ways of doing things.
As the world returns to some sort of 'business as usual', leaders will also need more permanent strategies for value creation which match new market imperatives and changes in consumer behaviour.
But despite the challenges to the successful execution of innovation strategies that unlock growth, a large proportion of manufacturing leaders (87%) said they have confidence in their ability to grow their business. Confidence is up by five percentage points from 2021, a clear indication that manufacturing leaders are confident that the worst of the pandemic is behind them.
That confidence is reflected in their view of the world economy too, although not quite as highly. Of those we surveyed, 56% expected the world economy to grow this year, with 31% anticipating that it would remain the same.
But their success will depend on their ability to overcome resourcing and funding capacity, as well as applying the right technologies into their organisation to operationalise their innovation strategies.
What plans do you have in place to continue innovating in 2022 and beyond? How will you overcome the challenge of labour supply and supply chain problems?
About our research
Findings in this article are based on 102 survey responses from manufacturing business leaders collected in quarter 4 of 2021, as part of HLB's Survey of Business Leaders 2022. The majority of businesses surveyed are privately or family owned. For the full research report see HLB's Survey of Business Leaders 2022: Powering your innovation engine.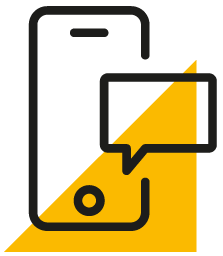 Get in touch
Whatever your question our team will point you in the right direction.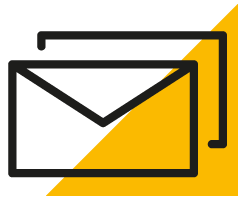 Sign up for HLB insights newsletters