Technological change continues at a rate that many manufacturing companies cannot comprehend. This change is leading to a wave of digitisation and automation that will quickly affect each manufacturer's workforce.  As such, many jobs will change significantly, requiring upskilling or reskilling across the industry. But as many companies are unprepared for this skills shift, they must focus on creating a plan. What strategies can company bosses use to build a future-ready workforce in manufacturing? 
The future of manufacturing labour
In basic terms, the manufacturing industry labour force is ripe for disruption. Many occupations feature a range of repetitive tasks that make them suitable for digitisation or automation. But while this may lead to a loss of jobs in some areas, it will undoubtedly lead to a need for reskilling to give people the correct skills to operate, develop or maintain digital processes and automated equipment.  
They'll need to develop the skills to do the jobs that a machine cannot. After all, according to McKinsey, the demand for manual and physical skills in predictable, repeatable tasks will decline by almost 30% over the next ten years. At the same time, the need for technological skills will increase by 50%. 
Strategies for building a future-ready workforce
Many business executives are unprepared for the skills shift for several reasons. They don't clearly understand the impact of digitisation and automation and may not have the knowledge or tools to prepare the business accordingly. Crucially, they may not have the appropriate HR infrastructure or strategies to close those skill gaps. 
So, with time being of the essence, companies need to implement reskilling programs systematically and organisation wide. They need to customise these programs to match the needs of the individual employees across the organisation and match them to the company's goals. This work may involve special tactics, including online learning, classroom, and on-the-job experience. 
Before companies can introduce individual strategies, they must focus on availability. When reskilling, they must address the demand versus supply conundrum before delivering strategies. Once they understand those gaps, they can design a program architecture to manage any "gaps" in the demand/supply curve. Only then will they be able to establish an infrastructure and a suite of programs to enable them to reskill at scale. 
Here are 4 strategies to build a future-ready workforce in manufacturing. 
1. Understand the employees
What do employees want from their everyday experience? Company bosses will need to understand how employees value their work interaction, and the best way to do this is by asking. It's essential to produce the right questions and to get feedback at every possible opportunity. This work starts with the interview process and continues through onboarding so that the company can get reliable and frequent feedback. Employees can provide more meaningful answers as they become used to fielding such questions. Better answers will help leaders strategise more effectively. 
2. Pay the talent price
While it's important to understand how and why each employee values their interaction, it's also crucial to give them what they want and need to succeed. This initiative will require investment in talent with developed learning paths. It may also take a different approach to typical remuneration and the introduction of different incentives. This may help to satisfy an increasingly specialised team so that they deliver better results and higher productivity. 
3. Embrace DEI
Each company should weave measures to guarantee diversity, equity, and inclusion in its culture. This change will require proactive and deliberate steps as time goes by to ensure that the work environment reflects society as a whole. Leaders must ensure that employees feel like they "belong," which is a subtle but important differentiation. In short, they may be part of an organisation from an employment point of view, but it will take some effort on behalf of the company to make them feel as if they truly belong. 
4. Champion inclusion
Leaders must ensure employees feel they are actively contributing to the company's success. To do this, the company must adequately define its purpose and ensure that this resonates with people throughout the organisation. This will help employees feel like they are an integral part of the organisation, making them more likely to stay. They'll be more engaged, which will lead to better productivity.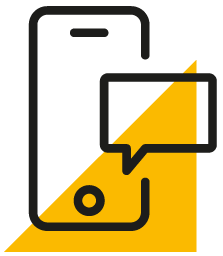 Get in touch
Whatever your question our team will point you in the right direction.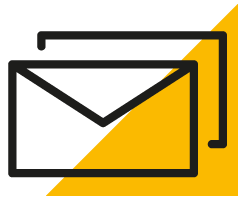 Sign up for HLB insights newsletters