Due to the growing competition for funding within the not-for-profit (NFP) sector, innovative approaches to making an impact and sustaining growth should be at the top of your agenda. One of the ways you can drive value is by incorporating environmental, social, and governance (ESG) principles deeper into your NFP's strategy and operational ethos.  
While ESG has traditionally been a focus for for-profit organizations, its relevance is now being recognized for NFPs as well. However, as the world focuses more on sustainability, ESG adoption is no longer a nice-to-have for charitable institutions, but a strategic imperative to do good, boost overall performance, and enhance the promise for the future.  
Why NFPs should adopt ESG strategies and practices?
Regardless of your NFP's revenue model, life cycle stages, or organisational structure, having an effective ESG strategy is necessary for growth. Assessing your performance today and coming up with a solid plan for tomorrow can help your NFP in several ways, including: 
Attracting new potential donors
Success lies in your organisation's ability to be progressive in its mission, adapt to the changing needs of its stakeholders, and be innovative in improving its operational programming.  
Today, the expectations of stakeholders are rapidly changing, as volunteers, staff, and donors embrace ESG considerations as part of their core values. An effective ESG programme isn't just an asset, but a badge of integrity and credibility.  
Improving brand and reputation
One study revealed that people are willing to pay extra for sustainability-aligned products or causes, and about 81% would pay more for products that support environmental protection.  
Just as consumers prioritise ESG in their purchasing decisions, donors are becoming more and more interested in how organisations operate over the more conventional details of what they do. By adopting ESG strategies early, your NFP can stand out and gain positive recognition for your sustainability commitments.  
Reduced regulatory and legal interventions
ESG is a way of going above and beyond what the current regulations require. When your organisation has demonstrable ESG targets, it may be perceived as more responsible by regulators. Thus, they may be less likely to scrutinize your organisation and more lenient if a non-conformance is discovered.  
Higher employee engagement
Efforts to boost ESG performance also contribute to employee engagement. A study conducted by Marsh & McLennan revealed that organisations with highly satisfied employees have, on average, 14% higher ESG scores than the global average. This means that a focused endeavour to improve ESG performance may make it easier for organisations to attract and retain talent. 
Getting started with ESG
For any non-profit organisation, starting on a journey to improved ESG performance can be challenging, especially at a time when funds are short — hence, clearly, the potential cost of change can represent a problem.  
However, although it's true that developing and implementing an ESG strategy requires investment, there are several low-cost things you can do to take steps in the right direction.  
The first step is to understand your organisation's current performance. Look at everything from staff or volunteer diversity and carbon footprint to trust fund investment strategies. The goal here is to determine areas that need improvement, focusing particularly on any issues that conflict with your organisation's purpose. For example, if you're an environmental charity, you might seek to adapt your investment approach to avoid funds or stocks connected to polluting industries.  
ESG isn't just about investment strategies, however. There are several ways that your organisation can build ESG considerations into your practices, such as: 
Addressing governance areas like recruitment — for example, taking steps to attract more diverse volunteers and staff. 

 

Minimising energy use and waste across operations — for example, recycling more, switching to a renewable energy supplier, or converting to lower-energy LED lighting.

 

Switching to more ethical, responsible suppliers where necessary

 

Incorporating ESG considerations into services and products — for instance, making greater use of recyclable materials or eliminating single-use plastics. 

 
Reap the benefits of ESG adoption
Integrating ESG into your organisation offers many benefits, from attracting new potential donors to improving employee engagement. However, any organisation that has embarked on the sustainability journey will tell you it's not without its challenges. Success doesn't happen overnight, but persistence with ESG can help your NFP expand its donor base and excel in the long term. 
If you need help creating an ESG roadmap that suits the core values of your organisation, reach out to us. Whether you're just starting an ESG programme or want to formalise your efforts, HLB can help you come up with meaningful metrics, establish internal compliance protocols, and create a reporting practice that produces real value. Contact us today and learn more from one of our NFP experts.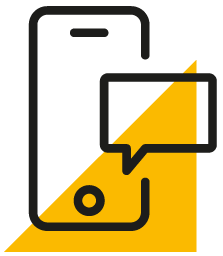 Get in touch
Whatever your question our team will point you in the right direction.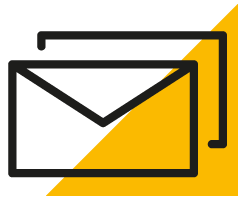 Sign up for HLB insights newsletters