Volatility in the broader market had a significant impact on Australian initial public offerings (IPOs) in 2022. After a record-breaking year in 2021 and a strong start to 2022, the second half of the year saw the number of IPOs drop significantly, with just 28 listings on the Australian Stock Exchange (ASX) between July and December last year. As a result, the total number of IPOs in 2022 was down 54 per cent on the previous year (87 in 2022 compared to 191 in 2021).
HLB Mann Judd's annual IPO Watch Australia Report analyses IPO activity over the past 12 months on a number of key metrics, including listing volume, share price performance, industry spread and overall trends, as well as a review of the pipeline for 2023.
Macroeconomic and geopolitical issues, coupled with rising inflation, resulted in the Reserve Bank of Australia (RBA) lifting interest rates for the first time in twelve years. This action significantly impacted the stock market and subsequently IPOs.
Australia's listing activity was comparable to other global markets. Liberum Equities' data suggests that the IPO volume in the USA fell to just $6.2 billion United States Dollars (US) in 2022, with only two listings raising more than US$250 million. Europe's market fared slightly better. In September, Porsche AG ("Preferred Shares") successfully listed on the Frankfurt Stock Exchange raising 7.9 billion euros.
At home in Australia, amounts raised through IPOs fell 91 per cent in 2022, with just AU$1.07 billion raised compared to the record-breaking amount raised in 2021 of AU$12.33 billion. The amounts raised were also significantly below 2020 (AU$4.98 billion) and 2019 (AU$6.91 billion).
---
---
Consistent with the trend seen in previous years, weaker market conditions resulted in the Australian IPO market being dominated by small cap companies (those companies with a market capitalisation less than AU$100 million). Small cap companies represented 90 per cent of the total number of listings.
At time of writing the 2023 IPO Watch Australia Report, there were only ten small cap entrants in the pipeline looking to raise an average of AU$8 million. Three of the proposed IPOs hold lithium projects and three listings have gold projects, indicating these will continue to be popular commodities for the market.
Subdued conditions look set to continue in the first half of 2023. However, activity in the second half of the year remains uncertain.
Virgin Australia's owner Bain Capital recently announced it was seeking advice on relisting the airline on the ASX. The company went into voluntary administration in 2020 and was acquired by the private equity firm. The timing may reflect renewed investor confidence in airlines with listed offshore airlines trading well. ASX-listed Qantas Airways' share prices have steadily risen in the last 12 months. If Virgin Australia goes public in 2023, it will be one of the market's biggest IPOs for some years.
The extent of any improvement in IPO listing volume and market activity in 2023 will likely depend on the reduction in the macroeconomic and geopolitical factors currently impacting markets.
About IPO Watch Australia
First published in 2004, IPO Watch Australia is a benchmarking-based report. The research, led by HLB Mann Judd, analyses Australian listing activity. The primary report is released in January each year, analysing IPO activity over the previous 12-month period. A short-form report is published in July and it focuses on market activity for the first six months of the year (IPO Watch Australia Mid-Year Report). The reports are authored by Corporate & Audit Services Partner, Marcus Ohm.
This year's IPO Watch Australia Report includes commentary and data analysis on the following:
Share price performance
Sector analysis
IPO subscription rates
Review of activity by quarter
Resources sector performance
The road ahead for 2023.
Download the report here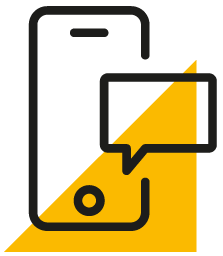 Get in touch
Whatever your question our team will point you in the right direction.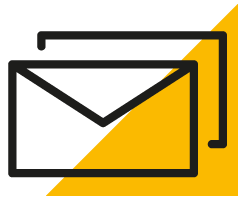 Sign up for HLB insights newsletters